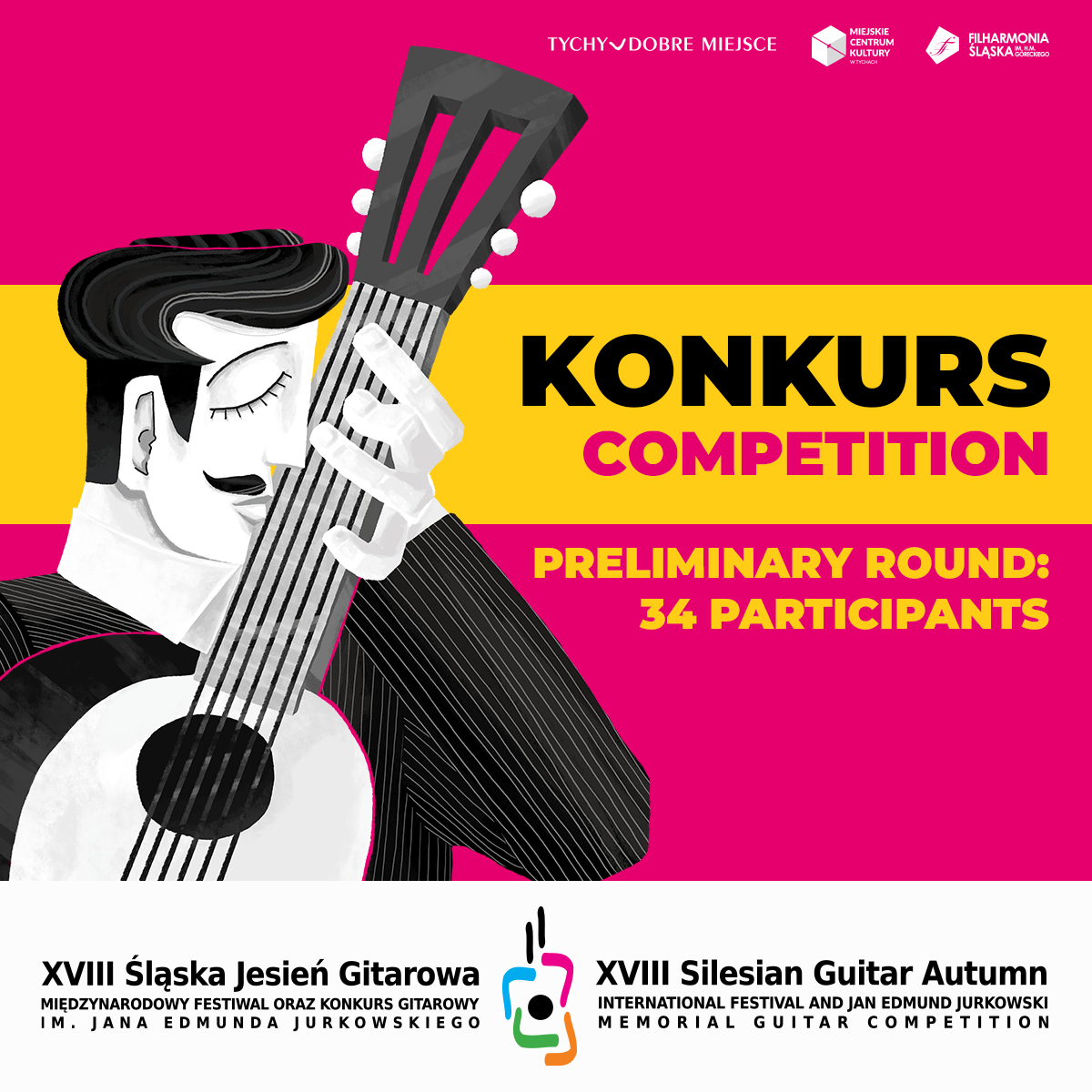 THE COMPETITION – as many as 34 participants from 11 countries!
Application for Jan Edmund Jurkowski Memorial Guitar Competition part of the 18th Silesian Guitar Autumn has been closed.
The applications have been submitted by 34 participants from as many as 11 countries:
Belarus, Czech Republic, Denmark, France, Spain, Japan, Poland, Romania, Serbia, Hungary and Italy.
Currently, the First Round of the Competition is being held online.
The jury consisting of:
Marcin Dylla – the chairman, Beata Będkowska-Huang, József Eötvös, Martin Krajčo, Thomas Offermann and Petr Saidl
is reviewing the submitted recordings to select 24 participants who will take part in the Second Round of the competition in Tychy.
We'll find out who they are on 19th September!
Follow us to get more information about the competition or read more
here
.