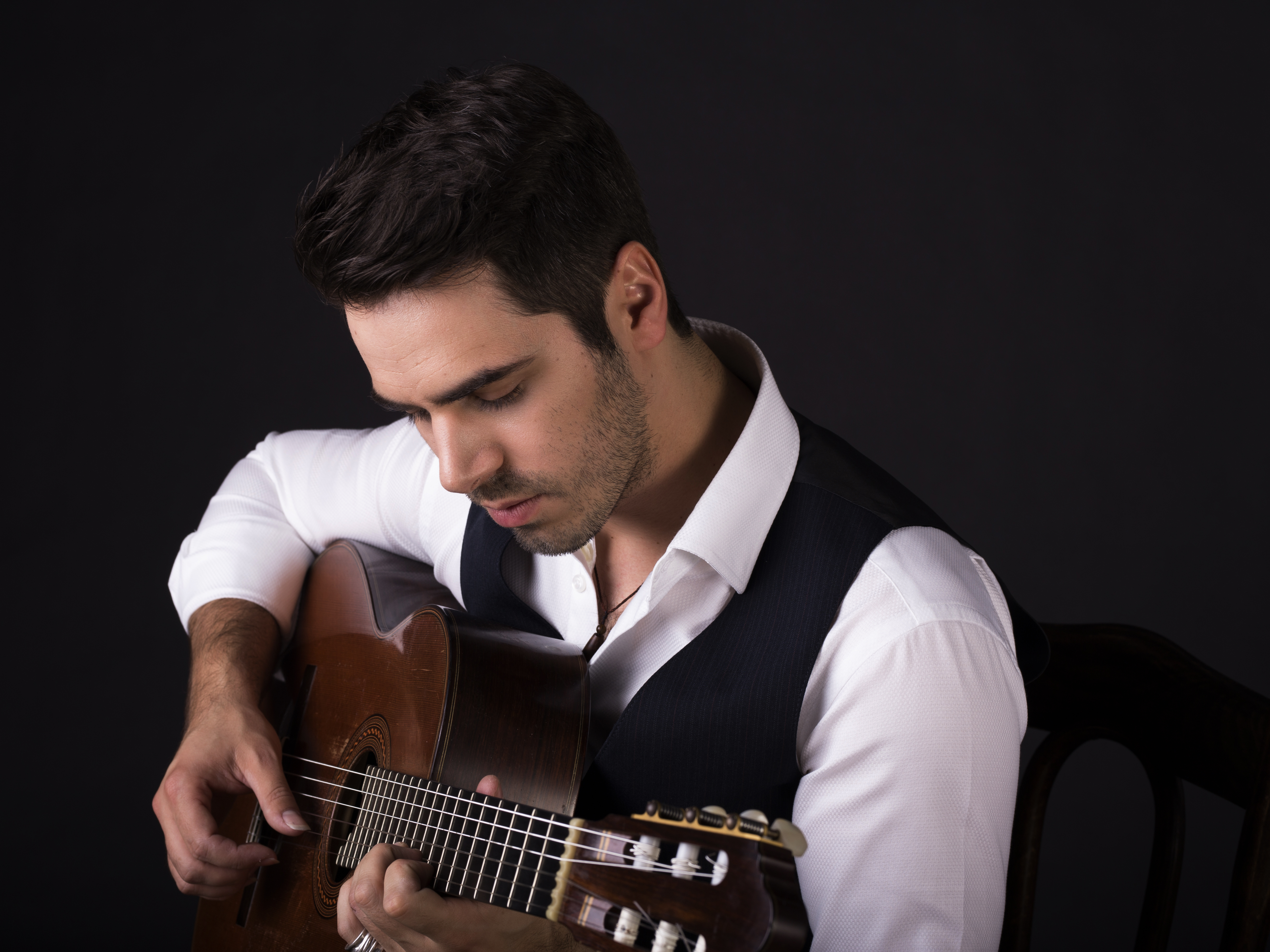 Mak Grgić and The Beatz Concerto
Last Saturday, 16th July, in the Slovenian town of Postojna, Mak Grgić – one of the guests of this year's Festival in Tychy – premiered The Beatz Concerto by Leon Firšt, a Slovenian artist of the new generation. This event was held as a part of the 10th Guitar Week in Postojna festival.
We will also hear this concerto in Tychy. Its Polish premiere is scheduled for 26th October during this year's 18th Silesian Guitar Autumn. Mak Grgić will play to the accompaniment of AUKSO Chamber Orchestra of the City of Tychy conducted by Marek Moś. The four-part The Beatz Concerto (Introduction, Waltz, Meditation and The Beat) is inspired by rock, jazz and funk music, so it is definitely something to look forward to!
It will not be Grgić's only performance in Tychy during the festival – two days later he will perform with the Spanish-American guitarist, Adam Del Monte, with whom he co-creates Duo Deloro.
Photo: Melani Topalovic