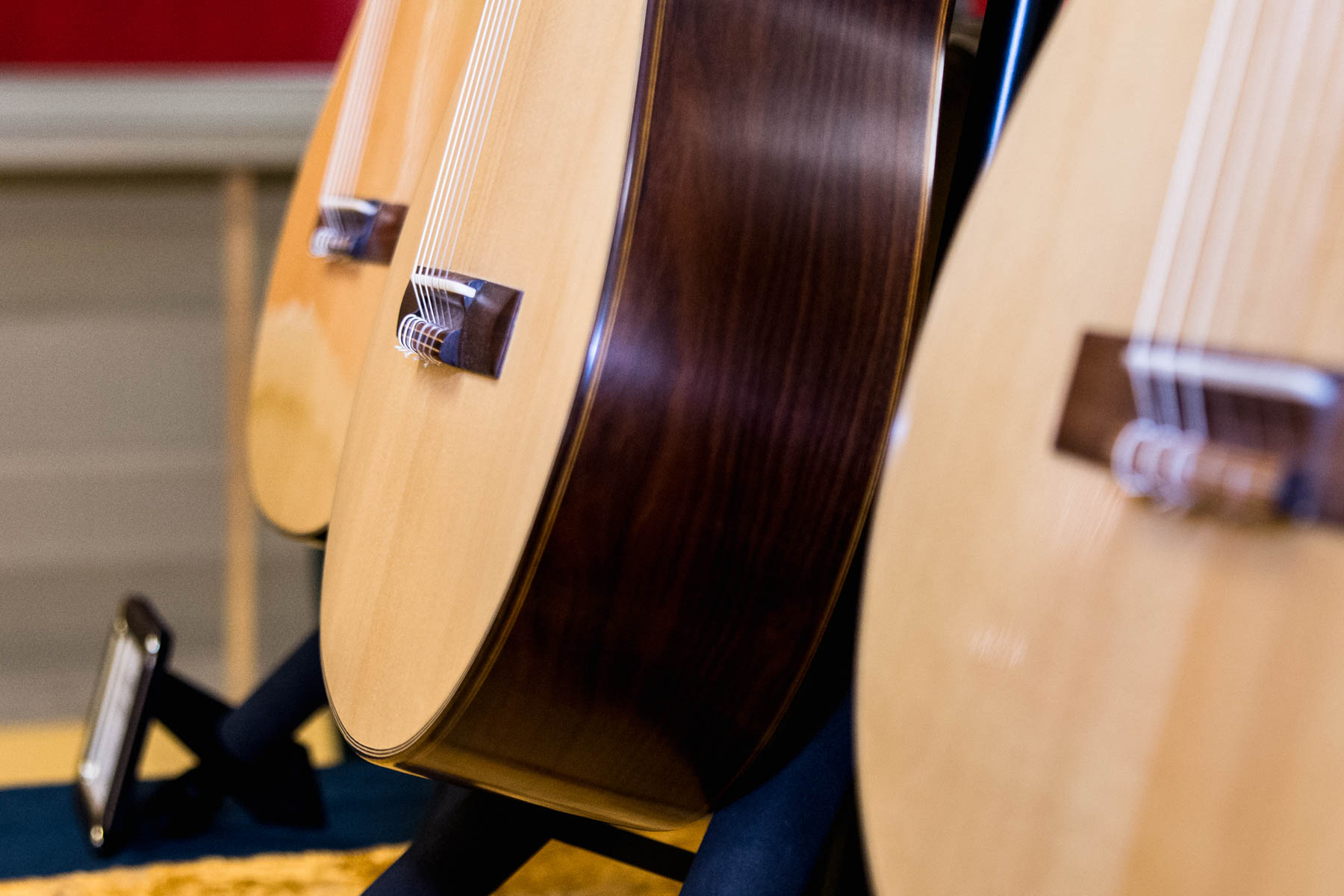 Prizes in Jan Edmund Jurkowski Memorial Guitar Competition
The list of prizes in this year's Jan Edmund Jurkowski Memorial Guitar Competition, held as a part of the 18th International "Silesian Guitar Autumn" Festival!
FIRST PRIZE
5000 Euro
Fryderyk Firla romantic guitar worth 15000 PLN
Recitals at guitar festivals in the following cities:

Balatonfüred 2023 (Hungary)
Bratislava 2023 (Slovakia)
Kutná Hora 2024 (Czech Republic)
Krynica-Zdrój 2022
Olsztyn 2023
Tychy 2024

Recital funded by The Karol Szymanowski Academy of Music in Katowice
SECOND PRIZE
THIRD PRIZE
In addition, a number of special prizes is provided for:
Special prize for the best Polish participant:

Martinez Guitar funded by Interton Classic

Special prize for the best Sonata performance:

Guitar case worth 1270 Euro funded by CCCases

Other special prizes:

Three "the2Mic" microphone kits funded by the2Mic™ & Parent Company Donnell's MiniFlex Headquarters
Solo concert with orchestra funded by the ARCHETTI Chamber Orchestra
Concert funded by Katowice the City of Gardens in Katowice
The winners will also receive in-kind prizes funded by:
D'Addario
Quena Music Shop / luthier guitars
König & Meyer
Seis Cordas Music Publishing House
Entries for the competition are accepted until August 31, 2022. Join us in Tychy!